New Movies Quotes and Lines
(Total New Quotes: 33)
Here are some of the quotes from recent top box office contenders and soon to be released movies listed in alphabetical order…
New Movie Quotes Page   1   2
---
Tim: Who are you?
Baby Boss: Let's just say I'm the boss.
Tim: Just wait until mom and dad find out about this.
[baby boss pretends to have fallen asleep, he snores loudly until his head drops and he wakes up]
Baby Boss: Powernap! Uh, you were saying?
---
Beauty and the Beast (2017)    REVIEWS  
[after Belle finds her father locked up in the castle dungeon]
Maurice: Belle, you must leave here. This castle is alive.
[they hear the beast roar]
Belle: Who's there?
Beast: Do you wish to take your father's place?
Belle: Come into the light.
[she shines the candlelight towards the beast and reveals his face]
See more Beauty and the Beast Quotes
---
Voice: There are currently eighty of you in the building. In two hours we want thirty of you dead. If thirty of you are not dead, we will end sixty of your lives ourselves.
See more The Belko Experiment Quotes
---
Ponch's Boss: California Highway Patrol, I think they have some crooked cops. We want you to go on the inside.
Frank 'Ponch' Poncherello: To go undercover within the department, that's awesome.
Ponch's Boss: You're going to be with a rookie named Jon Baker. You're going to be Francis Llewelyn Poncherello.
Frank 'Ponch' Poncherello: That's a fucked up name. Are the first two female names?
---
Eamon Bailey: At The Circle we can finally realize our potential. When we are our best selves there isn't a problem that we cannot solve. We can cure any disease and we can end hunger. Imagine the human rights implications, the possibilities are endless.
---
Gloria: I just watched the news and I think I'm in shock. A giant monster just materialized over Seoul.
Tim: That happened like nine hours ago, and you're just hearing about this. What have you been doing all day?
---
The Fate of the Furious (2017)
Hobbs: Alright, team, listen up. This crew is about family, but the game has changed now. Dominic Toretto just went rogue.
See more The Fate of the Furious Quotes
---
Fifty Shades Darker (2017)   REVIEWS  
Christian Grey: What do you want, Anastasia?
Anastasia Steele: This time no rules, no punishments, and no more secrets.
See more Fifty Shades Darker Quotes
---
Ron Strickland: I can't wait to fuck you up.
Andy Campbell: I'm sorry, what?
Ron Strickland: We're going to handle our differences like real men.
Andy Campbell: What differences?
Ron Strickland: You got a job and I don't, that's the fucking difference!
---
[showing them the guns]
Vernon: So, what do you say we checkout the merch?
Chris: [to Justine] That's not what we wanted.
Justine: He say that's not what he ordered.
Vernon: Fuck, really?
Chris: We ordered M16's, a different weapon.
Vernon: Really? I'm not running a fucking pizza delivery service!
Martin: Keep your shit together.
Vernon: Do you want the weapons or you don't want the weapons!
---
Chris's Friend: So look, I go do my research, apparently a whole bunch of brothers have been missing this summer.
Chris: But it's cool.
Chris's Friend: How are you not scared of them, man?
---
Ghost in the Shell (2017)    REVIEWS  
The Major: I saw someone down there. He wasn't human.
Man: He's a known terrorist, and he's killed again.
The Major: He didn't just kill them, he hacked into their minds.
See more Ghost in the Shell Quotes
---
Joe: I'm thinking of robbing a bank.
Al: I'm thinking about buying a Ferrari.
Willie: I just got drafted by the Nick's. Good week for everybody, huh?
See more Going in Style Quotes
---
William Garin: [to Pero] I was born into battle. I fought for greed and gods. This is the first war I've seen worth fighting.
See more The Great Wall Quotes
---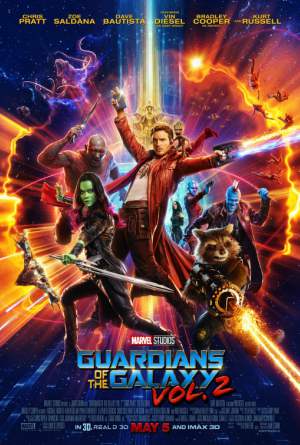 Guardians of the Galaxy Vol. 2 (2017)
Baby Groot: I am Groot.
Yondu: What's that?
Rocket: He says, "Welcome to the frickin' Guardians of the Galaxy!" Only he didn't use frickin'.
See more Guardians of the Galaxy Vol. 2 Quotes
---
John Wick: Chapter 2 (2017)    REVIEWS  
Santino: I need you to do this task.
John Wick: I'm not that guy anymore.
Santino: You're always that guy, John.
John Wick: I can't help you.
Santino: You know truths, if you don't do this you know the consequences.
See more John Wick: Chapter 2 Quotes
---
Total Quotes: 33