By Belinda Rutherford (Adelaide, South Australia, Australia)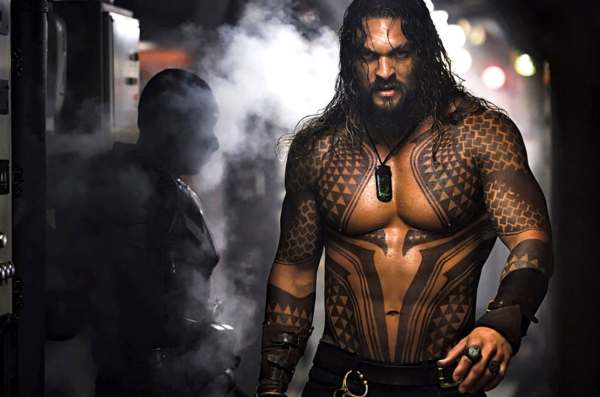 Aquaman gives us hope for more DC Movies Another year and another DC movie. Unfortunately, I had set the bar quite low for this one. Aquaman has never been very good in movies or TV. Between Smallville, or Justice League Unlimited, Aquaman has become the laughing stock of the internet, someone to be compared against something else lame or useless. On one hand, DC has not had a very good reputation since they released Man of Steel in 2013. On the other hand, Jason Momoa and his abs. I can happily say, Aquaman was fantastic. DC seems to have their mojo back.
Aquaman is a story of finding your place in the world, and your purpose in life. Arthur – also known as Aquaman – is told very early on in the movie, that his half-brother is attempting to become total ruler of the seas, and then destroy the humans on land. Arthur is tasked with defeating him and returning the balance. The movie has an extremely talented and diverse cast. From the likes of Nicole Kidman, a recognisable name, to Temuera Morrison, who's name you may not know, but will recognise as being Jango Fett and all the Clone Troopers from the Prequel Star Wars Trilogy.
The stars and writers produced a well-executed script, performed to evoke many emotions. I did cry, so it is definitely an action movie. I only have two problems with this movie. The first, and probably most important to me, is the romantic element to the movie. Without giving away too much of the movie, there are 2 romantic couples, Arthur's parents, Tom Curry (Temuera Morrison) and Atlanna (Nicole Kidman). This love arc was appreciated, and an important part of the overall plot. It was a well-rounded arc and very appreciated.
The other plot – who's characters will not be named to allow you to enjoy the movie – was not important to the plot, and felt like an add on at the end. The relationship between the two characters did not require a romantic edge. My second problem with the film is motion sickness. If you are someone who is prone to seasickness and car-sickness, don't be too worried, but be cautious. As fighting in the water is a 3 dimensional plan (up/down, left/right, forward/backwards), the camera work follows that action, often in a circular pattern around the fighting, meaning that you will watch portions of some action scenes upside down. While I didn't get motion sick, I did think at some points, that if it continued (which it didn't) I would be.
Overall, I was very happy with this movie.
Rating: 4.5/5
[button link="https://www.moviequotesandmore.com/aquaman-best-movie-quotes/" color="black"]BEST QUOTES[/button]