By Roshan Chandy (Nottingham, UK)

A Rousing Year for Diversity!
If 2017 has been anything thus far, it has been a year in which diversity thrived. For physical proof of this statement, think back to February when Moonlight trumped whitewashed, saxophone-swinging La La Land to OSCAR glory.
A low-key, independently-produced arthouse project following a homosexual African American male into adulthood; the film surpassed everything we have come to expect from the cynical Academy Awards. Despite the infamous #WRONGBESTFILM debacle, all that truly matters is witnessing Mr. OSCAR overcome his generation-long prejudices and rightfully crown the season's well and truly Best Picture.
Having seen Moonlight again since, my magnificent high praise of the film feels even greater. It truly is a masterpiece to trounce all masterpieces!
Racial stereotypes continued to be subverted in 2017. In the wake of last year's #OSCARSSOWHITE Row, a string of terrific black-led productions appeared a direct response to the outrage caused.
From insightful documentaries like I Am Not Your Negro to popcorn horrors-with-brains such as Get Out, the issue of film racism was tackled in an intelligent, thought-provoking manner.
Feminism was in full force this year. Out of Britain came outstanding independent dramas such as Lady MacBeth and The Levelling; along with the BBC-produced Their Finest.
On European shores, we were greeted with the ravishing Raw. Ludicrously dubbed the "grossest movie ever made", this Belgian cannibal horror was actually an elegant, touching coming-of-age saga exploring female gender identity and loneliness. Not for the squeamish though!
From the Far East, we witnessed Park Chan-Wook's exquisite and explicit The Handmaiden. Part costume drama, part thriller, part romance, the South Korean film was a gorgeous, engrossing portrait of sexual desire and awakening.
The US rocked on a feminist front too. Mike Mills' whimsical indie drama 20th Century Women had me smiling and tearing up throughout. A warm, witty, wonderful tale of femininity and matriarchy; with an outrageously OSCAR-snubbed Annette Benning delivering a heart-melting performance!
Even the multiplex embraced equality! Want evidence? Just look at Wonder Woman's whopping $722 million Box Office!
Despite being slightly underwhelmed by the film itself, I couldn't be more thrilled to see mainstream audiences endorsing a female-led blockbuster. Given the toxic Twitter trolls poisoning the internet with their misogyny, Wonder Woman's success is a valiant victory cry for feminism!
It also indicates what a barnstorming year it has been for those of big budget. For every crushing dud such as Ghost in the Shell, King Arthur: Legend of the Sword and Pirates of the Caribbean: Salazar's Revenge, there has been a Logan, Alien: Covenant and Baby Driver. In any other year, all three of those would have made my top 10. The fact that only two of them have entered the finished list shows how solid 2017 has been!
Finally, last, but by no means least is a mention for Animation. What a phenomenal year! Especially for Japan's Anime maestros Studio Ghibli. With their swooning silent hand-drawn production The Red Turtle, the studio proved themselves to be unparalleled in the art of textured visual storytelling. Gorgeous, poignant and breathtakingly beautiful, my eyes struggled to cope with the painted wonders on display.
Being the last film I saw before composing this piece, The Red Turtle is the freshest in my mind and heart. And won't leave for a long, long time…
10 Best Films of 2017 (So Far)…
​
My current list comprises of a couple of rules. I have stuck strictly to films released within the first 6 months of 2017. As a result, any film released later than June does not feature here.
Inevitably, I have not seen every film that has come out this year. I am still yet to view critically acclaimed films such as Elle, Personal Shopper, The Salesman and The Lego Batman Movie.
On top of this, I have excluded any film that won or was nominated for 2017's OSCARS. This is partly to do with my lack of faith in the awards panel, but also many of these films were released elsewhere last year and thus are considered "2016 movies". As much as I adore Moonlight and Manchester by the Sea, they've had plethoras of praise as it is.
​
Beyond that, here are my favourite films of 2017 so far…
​
Ben Wheatley's 90 min shootout flick was a blood-splashing blast! Funny, violent and moving in spades!
Deliciously dry, racially themed horror satire. Laughs, scares and brains in abundance!
​8. I Am Not Your Negro
Thought-provoking, insightful and gripping documentary; detailing the history of racism in America.
A dazzling return to form for the Alien franchise. The maddest, most intelligent and inventive blockbuster of the summer.
As much a skin-chewing fleshfest as a tender tale of adolescence, Raw really roared!
Wondrous coming-of-age drama. A winning mix of femininity, nostalgia and maternal love.
Explicitly exquisite costume drama. Stylish, sexy and swooning, this was a cinematic beauty to behold!
Edgar Wright's motorheaded musical of mad surrealism. I've rarely enjoyed the multiplex more!
2. The Levelling
A haunting British youth drama set in the Somerset Levels. Surreal and sincere in equal measure.
1. The Red Turtle
A silent movie masterpiece from those geniuses at Studio Ghibli. A poetic painting of life, love and loneliness!
Turkey of the Year (So Far)…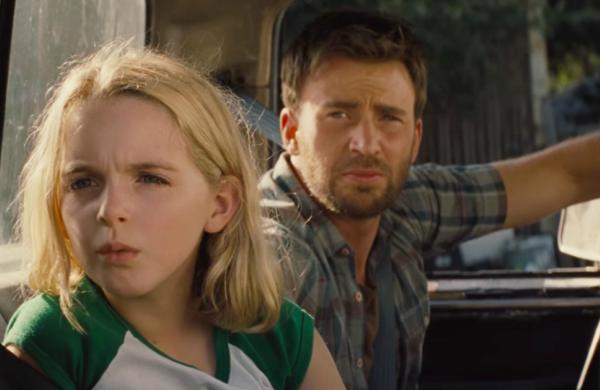 Toe-curling melodrama that is utterly unaware of its insufferableness.