Here's our pick of the top movie quotes of 2016 in alphabetical order.
Top Movie Quotes of 2016
---
10 Cloverfield Lane (2016)
Howard: Crazy is building your ark after the flood has already come.
---
Young Chris's Father: Sooner or later, different scares people.
See more The Accountant Quotes
---
Dr. Louise Banks: If you could see your whole life laid out in front of you, would you change things?
---
Batman v Superman: Dawn of Justice (2016)
Bruce Wayne: Men are still good. We fight, we kill, we betray one another, but we can rebuild. We can do better. We will. We have to.
See more Batman v Superman: Dawn of Justice Quotes
---
Captain America: Civil War (2016)
Peter Parker: Hey guys, you ever see that really old movie, Empire Strikes Back?
James Rhodes: Jesus, Tony, how old is this guy?
Tony Stark: I don't know, I didn't carbon date him. He's on the young side.
See more Captain America: Civil War Quotes
---
Kielyr: We're defined by our actions, not our words.
See more Captain Fantastic Quotes
---
Wade Wilson: [voice over] When life ends up breathtakingly fucked, you can generally trace it back to one big, bad decision. The one that sent you down the road to Shitsburgh.
---
The Ancient One: Arrogance and fear still keep you from learning the simplest and most significant lesson of all.
Dr. Stephen Strange: Which is?
The Ancient One: It's not about you.
See more Doctor Strange Quotes
---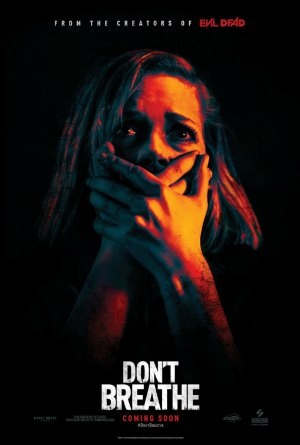 Don't Breathe (2016)
The Blind Man: God? There is no God. It's a joke.
---
Bronson Peary: Do it right or don't do it at all.
See more Eddie the Eagle Quotes
---
The Edge of Seventeen (2016)
Nadine: [to Bruner] I don't want to take up a ton of your time, but I'm going to kill myself. I just thought an adult should know.
---
Fantastic Beasts and Where to Find Them (2016)
Newt Scamander: My philosophy is if you worry, you suffer twice.
See more Fantastic Beasts and Where to Find Them Quotes
---
Bono: Some people build fences to keep people out, and other people build fences to keep people in.
---
Hank: You're lucky. No Memories, no problems.
---
Desmond T. Doss: With the world so set on tearing itself apart, it don't seem like such a bad thing to me to want to put a little bit of it back together.
---
Tanner Howard: This is Mr. Pibb. I asked for a Dr. Pepper.
Toby Howard: So?
Tanner Howard: Only assholes drink Mr. Pibb.
---
Mary Jackson: Every time we have a chance to get ahead they move the finish line. Every time.
See more Hidden Figures Quotes
---
Kaa: Hi, little cub. Oh, no, don't be scared. I'm not going to hurt you. Are you alone out here?
---
Kubo and the Two Strings (2016)
Beetle: Stealth is my middle name.
Monkey: You don't even have a first name.
See more Kubo and the Two Strings Quotes
---
Kung Fu Panda 3 (2016)
Shifu: If you only do what you can do, you'll never be better than what you are.
Po: But I like who I am!
Shifu: You don't even know who you are!
---
Sebastian: [to Mia] This is the dream! It's conflict and it's compromised, it's very, very exciting.
---
Sam Chisolm: What we lost in the fire, we found in the ashes.
See more The Magnificent Seven Quotes
---
Will Traynor: You only get one life. It's actually your duty to live it as fully as possible.
---
Moana: I am not a princess.
Maui: If you wear a dress and have an animal sidekick, you're a princess.
---
A Monster Calls (2016)
Conor: I'm afraid.
The Monster: Of course you are afraid. It will be hard, it will be more than hard. But you will make it through, Conor O'Malley.
---
Moonlight (2016)
Juan: At some point, you gotta decide for yourself who you're going to be. Can't let nobody make that decision for you.
---
Holly March: Dad, there's like whores here and stuff.
Holland March: Sweetheart, how many times have I told you? Don't say "and stuff", just say, "Dad, there are whores here."
---
Edward Sheffield: Well, when you love someone, you work it out. You don't just throw it away. You have to be careful with it, you might never get it again.
See more Nocturnal Animals Quotes
---
Queen of Katwe (2016)
Robert Katende: [to Phiona] Sometimes the place you are used to is not the place you belong. You belong where you believe you belong. Where is that for you?
---
Chirrut Îmwe: I'm one with the Force, and the Force is with me.
See more Rogue One: A Star Wars Story Quotes
---
Silence (2016)
Father Sebastião Rodrigues: I pray but I'm lost. Am I just praying to silence?
---
Buster Moon: Don't let fear stop you from doing the thing you love.
---
Sing Street (2016)
Raphina: Your problem is that you're not happy being sad. But that's what love is, Cosmo. Happy sad.
---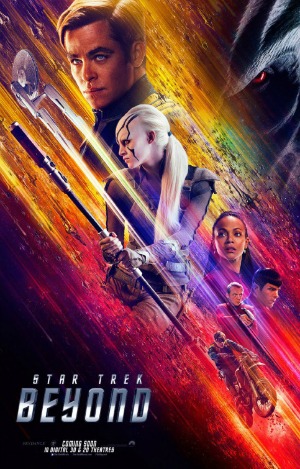 Spock: To use a parlance with which you would be familiar, Doctor, I have just confirmed that theory to be horseshit.
---
Harley Quinn: [to Katana] Love your perfume. What is that, the stench of death?
---
Chesley 'Sully' Sullenberger: Everything is unprecedented until it happens for the first time.
---
Hank: Manny, I think your penis is guiding us home. It's magic.
See more Swiss Army Man Quotes
---
A United Kingdom (2016)
Seretse Khama: [to his people] No man is free who is not master of himself. It is time for us to create a new nation, a new Africa! It is time for democracy, for independence, for us to be the masters of our own faith! It is time!
---
Henry Girard: I'm not a bad man, but in a certain situation I have to ask myself, "What would a bad man do?"
---
Erik Lensherr: The people you love never leave you. They stay with you, in your heart.
See more X-Men: Apocalypse Quotes
---
Duke Weaselton: We may be evolved, but deep down we are still animals.
---
Total Quotes: 41