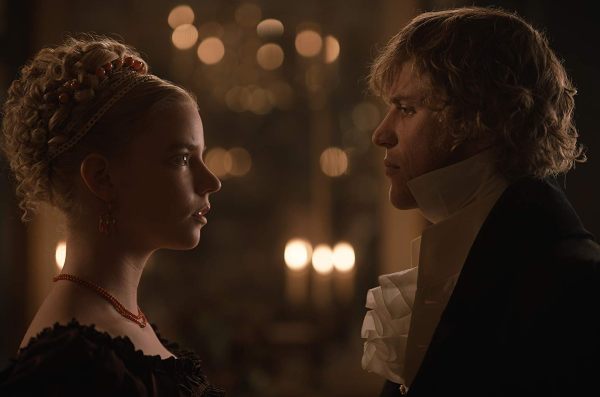 Starring: Anya Taylor-Joy, Johnny Flynn, Bill Nighy, Mia Goth, Miranda Hart, Josh O'Connor, Callum Turner, Rupert Graves, Gemma Whelan, Amber Anderson, Tanya Reynolds
Story:
Jane Austen's romantic comedy directed by Autumn de Wilde. The story follows Emma (Anya Taylor-Joy), a young woman, who lives in Georgian and Regency-era England and occupies herself with matchmaking, in sometimes misguided, often meddlesome fashion, in the lives of her friends and family.
Quotes: 
[giving his sermon]
Mr. Elton: Dearly beloved friends, we gather here…
[one of the parishioners sneezes]
Mr. Elton: …in this time of man's great inno-cence.
Mr. Woodhouse: [to Emma] Inno-cence? Innocence. No?
---
Miss Bates: Miss Woodhouse! Miss Woodhouse! Such news!
What do you think of Emma quotes? Let us know what you think in the comments below as we'd love to know.
Trailer: