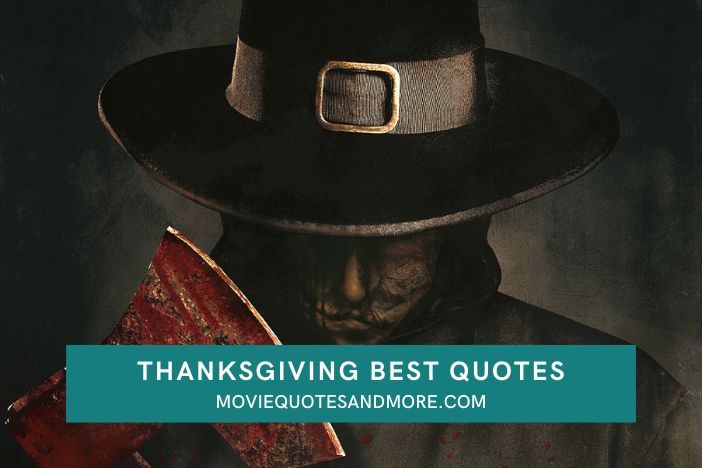 Copyright Notice: It's easy to see when our selected quotes have been copied and pasted, as you're also copying our format, mistakes, and movie scene descriptions. If you decide to copy from us please be kind and either link back, or refer back to our site. Please check out our copyright policies here. Thanks!
Starring: Patrick Dempsey, Addison Rae, Milo Manheim, Jalen Thomas Brooks, Nell Verlaque, Rick Hoffman, Gina Gershon, Tim Dillon
Story:
Horror slasher directed and co-written by Eli Roth based on Roth's mock trailer created for Quentin Tarantino and Robert Rodriguez's double feature Grindhouse (2007). In Thanksgiving (2023) after a Black Friday riot ends in tragedy, a mysterious Thanksgiving-inspired killer terrorizes Plymouth, Massachusetts, the birthplace of the infamous holiday.
We'll add the best quotes once the movie is released and we've had a chance to watch it, but for now, here's a small selection.
Quotes:
Man: Thanksgiving is a time for appreciation. It's a time to remember our many blessings. To celebrate with the ones that we love the most. And a time for all families to be together. Let's eat.
Trailer: