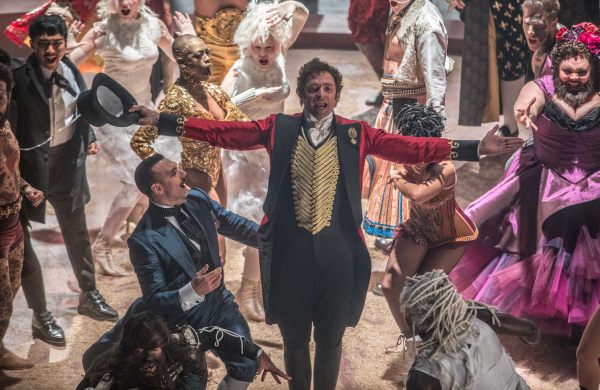 Starring: Hugh Jackman, Michelle Williams, Zac Efron, Rebecca Ferguson, Yahya Abdul-Mateen II, Natasha Liu Bordizzo, Zendaya
Story: Bio-musical drama directed by Michael Gracey which follows showman P. T. Barnum (Hugh Jackman), a down-on-his luck, unemployed husband and father who gets the radical idea of starting a circus, hiring a group of outsiders and "freaks" to perform in a place where they'll be beloved. P. T. Barnum became the founder of the circus that became the famous traveling Ringling Bros. and Barnum & Bailey Circus.
Best Quotes from Trailer:
[to the employees of the company that Barnum works for]
Office Worker: Can I have your attention. You're all dismissed.
---
P.T. Barnum: Bankrupt?
Office Worker: Better luck with your next job.
---
P.T. Barnum: [to Charity] This is not the life I promised you. Not even close.
---
[to Charity and his children]
P.T. Barnum: Girls, I think I've had an idea.
---
P.T. Barnum: P. T. Barnum, at your service. I'm putting together a show and I need a star.
---
P.T. Barnum: Everyone is special, and nobody is like anyone else. That's the point of my show.
---
P.T. Barnum: Ready? Showtime.
---
P.T. Barnum: No one ever made a difference by being like everyone else.
---
Phillip: I can't just run off and join the circus.
P.T. Barnum: Why not? I mean you clearly have a flair for show business.
Phillip: The show business?
P.T. Barnum: Mm-hmm.
Phillip: I've never heard of it.
P.T. Barnum: Because I just invented it.
The Greatest Showman is set to open in the US December 25, 2017 and UK January 1, 2018.
Trailer: