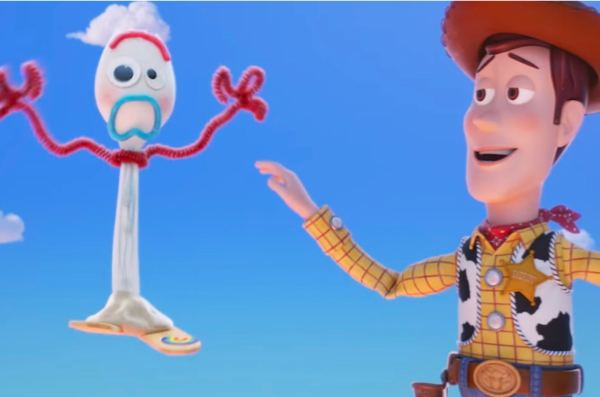 Starring: Tom Hanks, Tim Allen, Annie Potts, Joan Cusack, Blake Clark, Wallace Shawn, John Ratzenberger, Estelle Harris, Jodi Benson, Michael Keaton, Jeff Pidgeon, Kristen Schaal, Bonnie Hunt, Timothy Dalton, Jeff Garlin, Laurie Metcalf, Lori Alan, Tony Hale
Story:
Animated comedy adventure sequel directed by Josh Cooley. The story follows Woody (Tom Hanks), and the rest of the toys, who welcome new friends to Bonnie's room, including a reluctant new toy called Forky (Tony Hale). We follow Woody, alongside his old and new friends, as they go on a road trip adventure, where Woody is reunited with an unexpected old friend.
Quotes: 
Forky: I don't belong here! Aaah!
---
Forky: I'm not a toy! Aaah!
[he runs off]
Woody: Hey, hey, somebody get him before he poke an eye out.
What do you think of Toy Story 4 quotes? Let us know what you think in the comments below as we'd love to know.
Trailer: