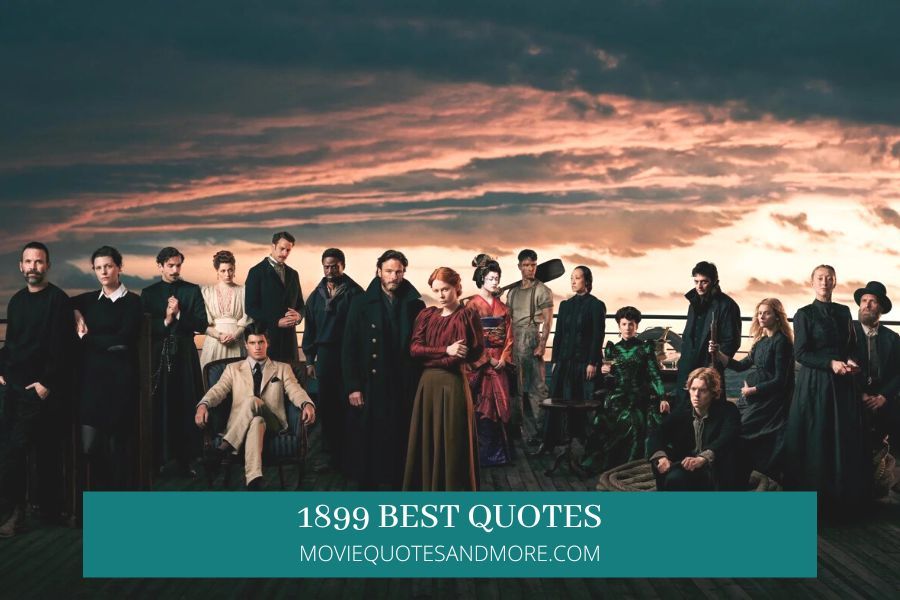 Our list of the best quotes from Netflix period horror mystery television series created by Jantje Friese and Baran bo Oda. 1899 centers on a group of European immigrants who, en route to New York, come across a ship adrift in the middle of the ocean, and their journey begins to turn into a nightmare.
We'll add the best quotes once the series is released and we've had a chance to watch it, but for now here's a small selection.
Copyright Notice: It's easy to see when our selected quotes have been copied and pasted, as you're also copying our format, mistakes, and movie scene descriptions. If you decide to copy from us please be kind and either link back, or refer back to our site. Please check out our copyright policies here. Thanks!
Quotes:
Maura Franklin: I am Maura Franklin. Today is October 19th, 1899.
---
Maura Franklin: Why do you think they're all here?
---
Maura Franklin: They're all running away from something. Why else would someone want to go somewhere different?
---
Maura Franklin: Wake up.
---
Man: People are oblivious to reality. They only see what they want to see, when all they have to do is shift their perspective to see the full scope of things.
Trailer: