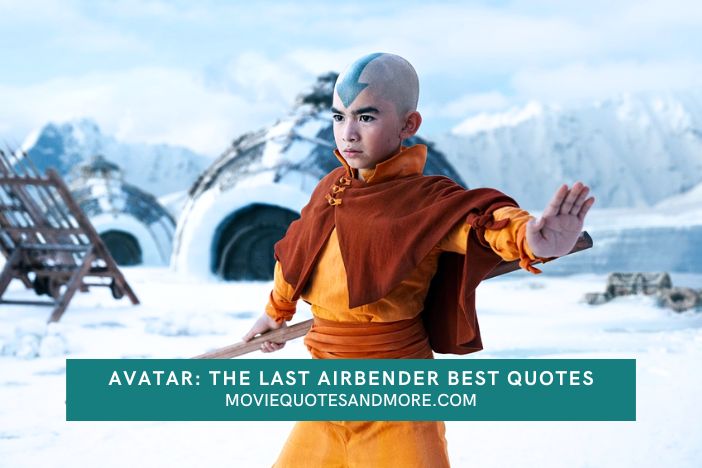 Our list of the best quotes from Netflix live-action adventure fantasy television show adapted from the animated television series of the same name. Avatar: The Last Airbender has four nations, Water. Earth. Fire. Air. Long ago, the four nations lived together in harmony, with the Avatar, master of all four elements, keeping peace between them. But everything changed when the Fire Nation attacked and wiped out the Air Nomads, the first step taken by the firebenders towards conquering the world. But like a light in the darkness, hope springs forth when Aang (Gordon Cormier), a young Air Nomad, and the last of his kind, reawakens. Together with his newfound friends Sokka (Ian Ousley) and Katara (Kiawentiio), he embarks on an action-packed quest to take his rightful place as the next Avatar.
We'll add the best quotes once the series is released and we've had a chance to watch it, but for now here's a small selection.
Copyright Notice: It's easy to see when our selected quotes have been copied and pasted, as you're also copying our format, mistakes, and movie scene descriptions. If you decide to copy from us please be kind and either link back, or refer back to our site. Please check out our copyright policies here. Thanks!
Quotes
Narrator: Time. Time is a funny thing. The past, the future. It all gets mixed up. There's only one way to keep it straight. Always remember who you are.
Trailer: