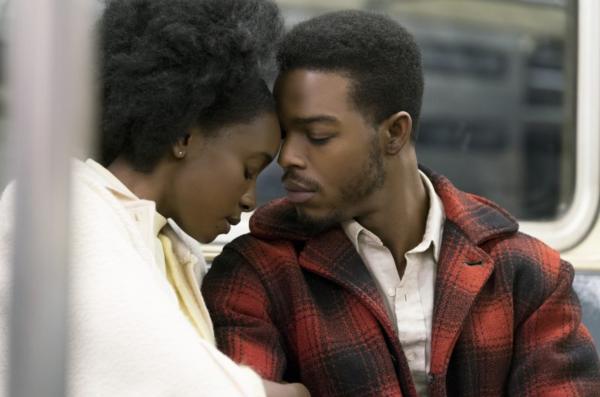 Starring: Kiki Layne, Stephan James, Colman Domingo, Teyonah Parris, Michael Beach, Dave Franco, Diego Luna, Pedro Pascal, Ed Skrein, Brian Tyree Henry, Regina King
Story:
Drama written and directed by Barry Jenkins and the story follows a newly engaged Harlem woman, Tish (Kiki Layne), who races against the clock to prove her lover's, Alonzo 'Fonny' Hunt (Stephan James), innocence while carrying their first-born child.
Best Quotes: 
James Baldwin: [voice over] When I was growing up, I was trying to make a connection between the life I saw and the life I lived. There are days when you wonder what your role is in this country, and what your future is in it. This is one of them. The thing that tormented me the most was the very thing that connected me to all the people who are alive. I'll tell you a story if I may.
---
Tish Rivers: Mom?
Sharon Rivers: Yeah, baby.
---
Alonzo 'Fonny' Hunt: I'm sorry, baby. I didn't mean to hurt you. I love you, you know that.
Tish Rivers: I do, and I understand what you're going through, because I'm with you.
What do you think of If Beale Street Could Talk quotes? Let us know what you think in the comments below as we'd love to know.
Trailer: