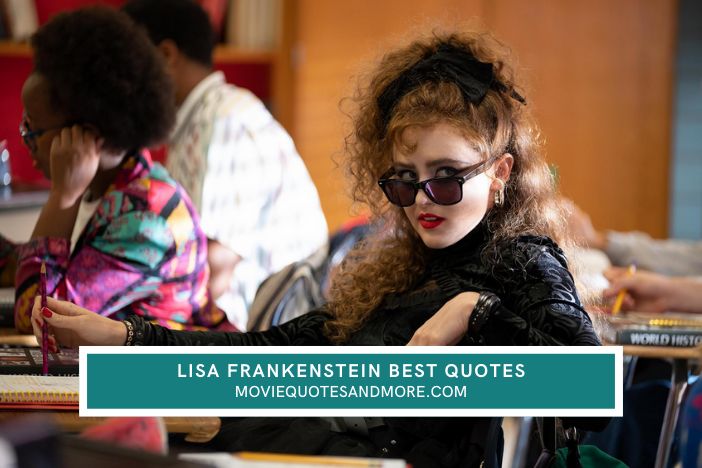 Copyright Notice: It's easy to see when our selected quotes have been copied and pasted, as you're also copying our format, mistakes, and movie scene descriptions. If you decide to copy from us please be kind and either link back, or refer back to our site. Please check out our copyright policies here. Thanks!
Starring: Kathryn Newton, Cole Sprouse, Liza Soberano, Henry Eikenberry, Joe Chrest, Carla Gugino
Story:
Horror fantasy comedy directed by Zelda Williams and written by Diablo Cody. Lisa Frankenstein (2024) centers on misunderstood teenager, Lisa (Kathryn Newton), and her high school crush (Cole Sprouse), who happens to be a handsome corpse. After a set of playfully horrific circumstances bring him back to life, the two embark on a murderous journey to find love, happiness, and a few missing body parts along the way.
We'll add the best quotes once the movie is released and we've had a chance to watch it, but for now, here's a small selection.
Quotes:
Lisa: There's a young man. I talk to him.
---
Lisa: [to the corpse] I wish I was with you.
---
Taffy: That's really weird, Lisa.
---
Lisa: [as she brings the corpse to life] Oh, my God! It worked!
---
Lisa: Taffy says it's a waste of time to try and fix a boy. It's better just to accept a guy's flaws.
---
Girl: Aw! That's so cute!
---
Lisa: I can't do that! Not until we bury the body.
---
Officer Waters: I really hope this goth phase ends soon.
Trailer: