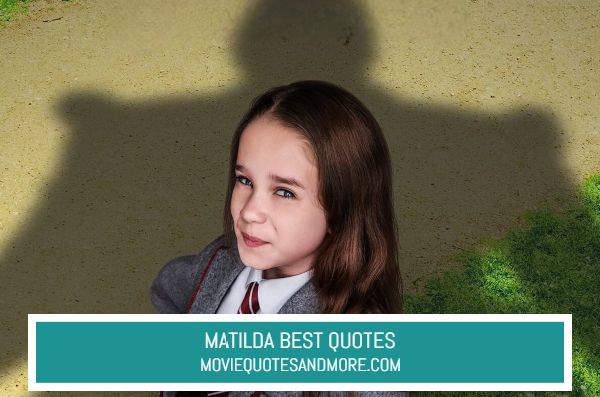 Copyright Notice: It's easy to see when our selected quotes have been copied and pasted, as you're also copying our format, mistakes, and movie scene descriptions. If you decide to copy from us please be kind and either link back, or refer back to our site. Please check out our copyright policies here. Thanks!
Starring: Emma Thompson, Lashana Lynch, Alisha Weir, Andrea Riseborough, Stephen Graham, Sindhu Vee
Story:
Netflix musical fantasy comedy directed by Matthew Warchus. Matilda (2022) centers on Matilda Wormwood (Alisha Weir), a girl with big curiosity, a sharp mind, and a vivid imagination, and the worst parents (Andrea Riseborough and Stephen Graham) in the world, who attends a school run by an abusive headmistress, Miss Trunchbull (Emma Thompson). With her kind teacher, Miss Honey (Lashana Lynch), revolting classmates, and her huge imagination, she tries to change her destiny.
We'll add the best quotes once the movie is released and we've had a chance to watch it, but for now, here's a small selection.
Quotes:
Miss Trunchbull: This school is full of rebels.
---
Miss Trunchbull: You! What is your name?
Matilda Wormwood: Matilda. Matilda Wormwood.
---
Miss Trunchbull: Matilda Wormwood. Criminals like you need a real lesson.
---
Miss Trunchbull: [as she tosses a child aside] See if that child is still alive.
Trailer: