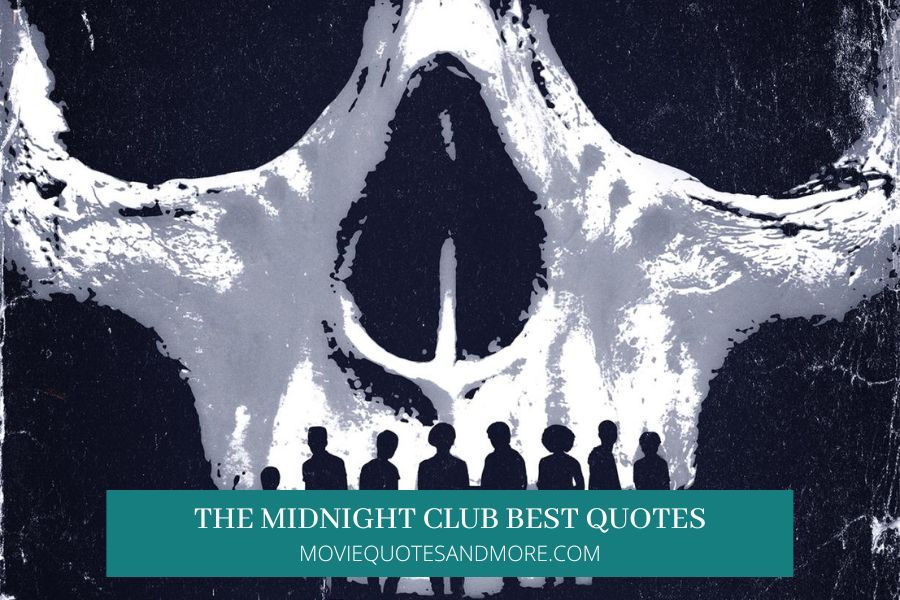 Our list of the best quotes from Netflix horror mystery thriller television series created by Mike Flanagan and Leah Fong, based on the novel of the same name by Christopher Pike. The Midnight Club follows a group of terminally ill young adults that reside at Brightcliffe Hospice, who begin to gather together at midnight to share scary stories. The group makes a pact that whichever of them dies first will contact the others from beyond the grave.
We'll add the best quotes once the series is released and we've had a chance to watch it, but for now here's a small selection.
Copyright Notice: It's easy to see when our selected quotes have been copied and pasted, as you're also copying our format, mistakes, and movie scene descriptions. If you decide to copy from us please be kind and either link back, or refer back to our site. Please check out our copyright policies here. Thanks!
Quotes:
Young Adult #1: To those before.
Young Adult #2: To those after.
Young Adult #3: To us now.
Young Adult #4: And to those beyond.
Young Adult #5: Seen.
Young Adult #6: Or unseen.
Young Adult #7: Here.
Young Adult #8: But not here.
All: Seen or unseen. Here, but not here.
Trailer: