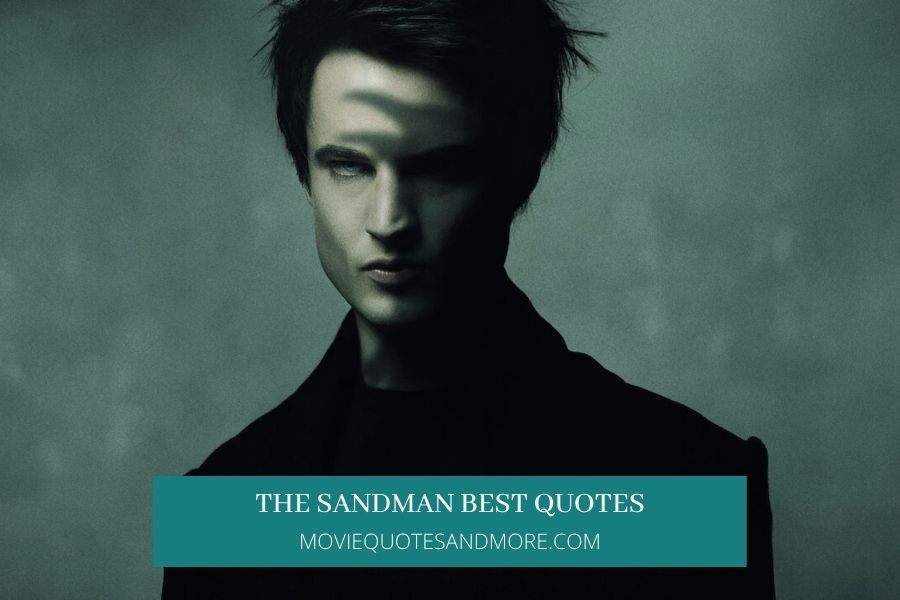 Our list of the best quotes from Netflix's dark fantasy series created by Allan Heinberg, based on DC comic book series written by Neil Gaiman. The Sandman centers on Dream (Tom Sturridge), the king of stories and one of the seven Endless, who is accidentally summoned and captured by mortal wizard, Roderick Burgess (Charles Dance), instead of Death (Kirby Howell-Baptiste). Upon escaping after decades of imprisonment, Dream sets out to find his lost objects of power and restore order to his kingdom of the Dreaming.
Copyright Notice: It's easy to see when our quotes have been copied and pasted, as you're also copying our format, mistakes, and movie scene descriptions. If you decide to copy our movie quotes please be kind and either link back, or refer back to our site. Please check out our copyright policies here. Thanks!
We'll add the best quotes once the series is released and we've had a chance to watch it, but for now here's a small selection.
Quotes:
Roderick Burgess: Tonight we will achieve what no one has even attempted. We will summon and imprison Death.
---
Roderick Burgess: I give you a coin made from a stone. And I give you a feather, pulled from an angel's wing. I give you the blood from my veins. We summon you together! Come!
---
Occultist: Death has family. Desire. Destiny. Despair.
Roderick Burgess: Which one have I got?
Occultist: Dream. You're going to need all the help you can get.
Trailer: