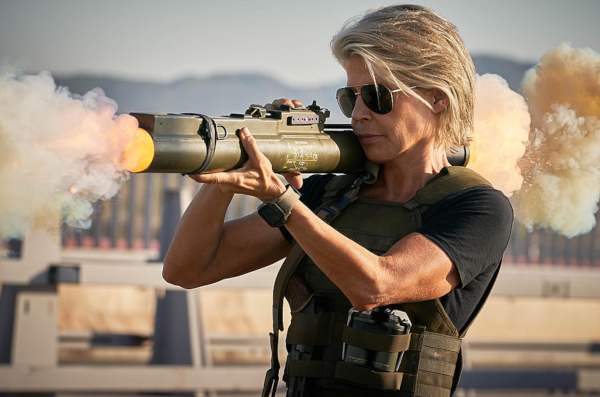 Starring: Linda Hamilton, Arnold Schwarzenegger, Mackenzie Davis, Natalia Reyes, Gabriel Luna, Diego Boneta, Brett Azar
Story:
Sci-fi action serving as sequel to only The Terminator and Terminator 2: Judgment Day directed by Tim Miller. Set more than two decades after the events of Judgment Day, Sarah Connor (Linda Hamilton) sets out to protect a young woman, Dani Ramos (Natalia Reyes), and her friends as a new type of liquid metal Terminator (Gabriel Luna) is sent from the future to terminate them.
Quotes: 
Dani Ramos: Two days ago, I had this nice simple life. And now it's a nightmare.
---
Grace: [to Sarah] Who are you?
---
Sarah Connor: My name is Sarah Conor. I've never seen one like you before, almost human.
Grace: I am human.
---
Dani Ramos: How do we win?
Grace: We win by keeping you alive.
---
[referring to Dani]
Grace: Why do you care what happens to her?
Sarah Connor: Because I was her.
What do you think of Terminator: Dark Fate quotes? Let us know what you think in the comments below as we'd love to know.
Trailer: