Here's our pick of the top movie quotes of 2018 in alphabetical order.
Top Movie Quotes of 2018
---
Arthur: My father was a lighthouse keeper. My mother was a queen. They were never meant to meet, but their love saved the world. They made me what I am. A son of the land, a king of the seas. I am the protector of the deep. I am Aquaman.
---
Thanos: Daughter.
Young Gamora: Did you do it?
Thanos: Yes.
Young Gamora: What did it cost?
Thanos: Everything.
See more Avengers: Infinity War 
---
David Sheff: There are moments that I look at him, this kid that I raised, who I thought I knew inside and out, and I wonder who he is.
---
T'Challa: Maybe we can still heal you.
Erik Killmonger: Why, so you can just lock me up? No. Just bury me in the ocean with my ancestors that jumped from the ships, because they knew death was better than bondage.
---
Kwame Ture: We need an undying love for black people, wherever we may be. All power to all the people.
See more BlacKkKlansman Quotes
---
Freddie Mercury: We're four misfits who don't belong together, we're playing for other misfits. They're the outcasts right at the back of the room. We're pretty sure they don't belong either. We belong to them.
See more Bohemian Rhapsody Quotes
---
Sharon: The truth is, love is not blind, and it's not a battlefield, and it's not the sun, or the moon, or everything we load onto it. It's just a word until someone gives it meaning.
---
Jared Eamons: I'm gay, and I'm your son. And neither of those things are going to change. Okay, so let's deal with that. Or let's call it a day.
---
Memo: The darkest nights produce the brightest stars.
---
Can You Ever Forgive Me? (2018)
Lee Israel: Can you keep a secret?
Jack Hock: I have no one to tell. All my friends are dead.
---
Winnie the Pooh: People say nothing is impossible, but I do nothing everyday.
See more Christopher Robin Quotes
---
Wye Mun Goh: Let me get this straight. You both went to the same school. Yet someone came back with a degree that's useful, and the other one came back as Asian Ellen.
---
Adonis Johnson: Sometimes we think we have to do it all on our own. But we don't.
---
Cable: Who are you?
Deadpool: I'm Batman.
---
Fantastic Beasts: The Crimes of Grindelwald (2018)
Leta Lestrange: Oh, Newt. You never met a monster you couldn't love.
See more Fantastic Beasts: The Crimes of Grindelwald Quotes
---
Abigail: My dear friend and cousin, how good to see you've returned from…
Lady Sarah: Hell. I'm sure you shall pass through it one day.
---
Neil Armstrong: That's one small step for man, one giant leap for mankind.
---
Annie: A guy who rents a house this big must be making up for something pretty small, I'd say.
Max: No, no. No, I've seen his d**k. It's pretty great.
Annie: Well, I tried.
---
Don Shirley: You never win with violence, Tony. You only win when you maintain your dignity.
---
Grinch: Today was great! We did mean things and we did them in style.
---
Laurie Strode: Do you know that I pray every night that he would escape?
Officer Hawkins: What the hell do you do that for?
Laurie Strode: So I can kill him.
---
Maverick Carter: Shine your light. I ain't name you Starr by accident.
See more The Hate U Give Quotes
---
Peter: Why did you try to kill me?
Annie: I didn't! I was trying to save you!
---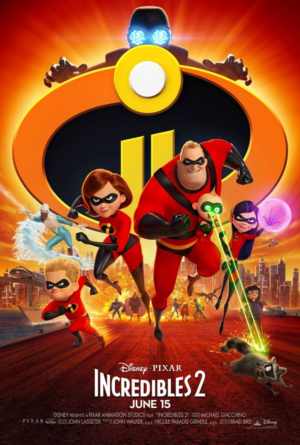 Edna Mode: Done properly, parenting is a heroic act. Done properly.
---
Jurassic World: Fallen Kingdom (2018)
Ian Malcolm: Change is like death. You don't know what it looks like until you're standing at the gates.
See more Jurassic World: Fallen Kingdom Quotes
---
Simon: Announcing who you are to the world is pretty terrifying, because what if the world doesn't like you?
---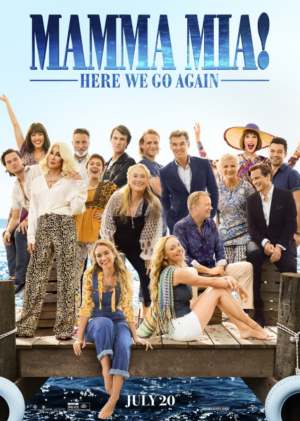 Mamma Mia! Here We Go Again (2018)
Sophie: You can't tell anybody else about the baby yet, okay?
Sam: I just told Bill.
Bill: Yeah, and I told Harry.
Harry: And I told many, many people.
See more Mamma Mia! Here We Go Again Quotes
---
Caruthers: What you're hunting is rabid animals, and you should go in knowing that your odds ain't that good, and you will probably die.
Red Miller: Don't be negative.
---
Mary Poppins: "Nothing". Such a useful word, isn't it? It can mean anything and everything.
See more Mary Poppins Returns Quotes
---
Mission: Impossible – Fallout (2018)
Ethan Hunt: What's done is done when we say it's done.
See more Mission: Impossible – Fallout Quotes
---
The Nutcracker and the Four Realms (2018)
Clara: When you miss someone, you remember them.

See more The Nutcracker and the Four Realms Quotes
---
Overlord (2018)
Ford: What do you do with those people that you take into that church?
Wafner: They have been given a purpose.
---
Peppermint (2018)
Riley North: Watching someone take everything from you, it turns you into somebody else.
---
Evelyn Abbott: Who are we if we can't protect them? Who are we? You have to protect them. Promise me, you will protect them.
---
Sixer #1: It's f***ing Chucky!
See more Ready Player One Quotes
---
Stephanie Smothers: Everybody has a dark side. Some of us are better at hiding it than others.
See more A Simple Favor Quotes
---
Will Sawyer: It's okay to be scared. In order to be brave, we got to be a little scared.
---
Squeeze: If you get shown a problem, but have no idea how to control it, then you just decide to get used to the problem.
See more Sorry to Bother You Quotes
---
Spider-Man: Into the Spider-Verse (2018)
Spider-Man Noir: Wherever I go, the wind follows. And the wind smells like rain.
See more Spider-Man: Into the Spider-Verse Quotes
---
Bobby: Music is essentially any note between twelve octaves. Twelve notes and the octave repeats. It's the same story told over and over. All that the artist can offer the world is how they see those twelve notes. That's it.
See more A Star Is Born Quotes
---
Marlo: I mean, your 20s are great. They are, but then your 30s come around the corner like a garbage truck at 5:00 AM.
---
Grey Trace: So you thought I was an invalid, but you didn't know that I'm a f***ing ninja.
STEM: While I am state-of-the-art, Grey, I am not a ninja.
---
Venom: Eyes. Lungs. Pancreas. So many snacks, so little time.
---
Lynne Cheney: If you have power, people will always try to take it from you. Always.
---
Jack Mulligan: What I've learned from men like my father, and Harry, is that you reap what you sow.
---
You Were Never Really Here (2018)
Nina: Joe, wake up. It's a beautiful day.
---