Top Disney Movie Quotes
(Total Quotes: 27)
What's a movie quotes site without some Disney movie quotes? So here we have compiled our top Disney quotes in alpha order. You can also checkout our top Pixar movie quotes here.
Best Disney Movie Quotes
---
Aladdin (1992)
Merchant: Do not be fooled by its commonplace appearance. Like so many things, it is not what outside, but what is inside that counts.
---
Alice in Wonderland (1951)
Doorknob: Nothing's impossible.
---
The Aristocats (1970)
Marie: Ladies don't start fights, but they can finish them!
---
Bambi (1942)
Thumper: If you can't say something nice, don't say nothin' at all.
---
Beauty and the Beast (1991)
Narrator: She warned him not to be deceived by appearances, for beauty is found within.
---
Beast: You think you could be happy here?
Belle: Can anybody be happy if they aren't free?
See more Beauty and the Beast Quotes
---
Big Hero 6 (2014)
Hiro: [voice over] We didn't set out to be superheroes. But sometimes life doesn't go the way you planned.
---
Cinderella (1950)
Cinderella: [singing] No matter how your heart is grieving, if you keep on believing, the dream that you wish will come true.
---
Cinderella: Just because it's what's done doesn't mean it's what should be done!
---
Dumbo (1941)
Timothy Q. Mouse: The very things that hold you down are going to lift you up.
---
Olaf: Love is putting someone else's needs before yours.
---
The Hunchback of Notre Dame (1996)
Laverne: Quasi, take it from an old spectator. Life's not a spectator sport. If watchin' is all you're gonna do, then you're gonna watch your life go by without you.
---
The Jungle Book (1967)
Baloo: Don't spend your time lookin' around for something you want that can't be found.
---
Baloo: [singing] Forget about your worries and your strife.
Mowgli: What's that?
Baloo: That's a song about the good life.
See more The Jungle Book Quotes
---
The Lion King (1994)
Mufasa: Simba, I'm only brave when I have to be. Being brave doesn't mean you go looking for trouble.
---
The Little Mermaid (1989)
Sebastian: Ariel, listen to me. The human world is a mess.
---
[as he uses Heihei's beak to sign Moana's oar]
Maui: When you use a bird to write with, it's called tweeting.
---
Mulan (1998)
The Emperor of China: The flower that blooms in adversity is the most rare and beautiful of all.
---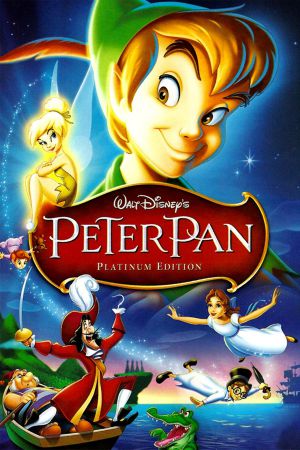 Peter Pan (1953)
Peter Pan: All it takes is faith and trust.
---
Pinocchio (1940)
The Blue Fairy: Always let your conscience be your guide.
---
Pocahontas (1995)
Grandmother Willow: Sometimes the right path is not the easiest one.
---
The Princess and the Frog (2009)
Tiana: Fairy tales can come true. You gotta make them happen, it all depends on you.
---
Sleeping Beauty (1959)
Princess Aurora: They say if you dream a thing more than once, it's sure to come true.
---
Snow White and the Seven Dwarfs (1937)
Snow White: You're never too old to be young.
---
The Sword in the Stone (1963)
Merlin: Everybody's got problems. The world is full of problems.
---
Tangled (2010)
[to Rapunzel]
Hook Hand Thug: Go. Live your dream.
Flynn Rider: I will.
Hook Hand Thug: Your dream stinks. I was talking to her.
---
Wreck-It Ralph (2012)
Wreck-It Ralph: I'm bad, and that's good. I will never be good, and that's not bad. There's no one I'd rather be than me.
---
Chief Bogo: [to Judy] Life isn't some cartoon musical where you sing a little song and all your insipid dreams magically come true. So let it go.
---
Total Quotes: 27