Here's our pick of the best movie quotes of 2020 so far in alphabetical order. Sadly not many movies to choose from, but we remain hopeful for more releases this year!
Top Movie Quotes 2020
---

Tobias Ellis: You're in control. But we need fuel.
---
Commander Root: Our world has never been so much in danger. It's not perfect. But it's ours. It's a light to guide us, and it's worth fighting for.
---
Marcus: Mike, you don't need a grenade launcher.
Mike: Yeah, but I want one.

See more Bad Boys for Life Quotes
---
Harley Quinn: You know, psychologically speaking, vengeance rarely brings the catharsis we hope for.
---
John Thornton: The world's a dangerous place. You never know what's coming. You never know.
See more The Call of the Wild Quotes
---

Johnny: The only thing that really matters, Fonse, is how a man treats his family.

---

Paul: See, we're Bloods. We got a bond. We fought in an immoral war that wasn't ours, for rights we didn't have.
---
Emma Woodhouse: I have been unpardonably vain, and insufferably arrogant. I have been inconsiderate, and indelicate, and irrational, and unfeeling.
---

Eurovision Song Contest: The Story of Fire Saga (2020)
Lars Erickssong: Remember, give up on your dreams now while you're still young.
See more Eurovision Song Contest: The Story of Fire Saga Quotes
---

Ovi Mahajan: "You drown not by falling into the river, but by staying submerged in it."
---
Mickey Pearson: If you wish to be the king of the jungle, it's not enough to act like a king. You must be the king. There can be no doubt. Because doubt causes chaos and one's own demise.
---

Captain Krause: "Repetition will bring hell down from on high."
---

Ellie Chu: Gravity is matter's response to loneliness.
See more The Half of It Quotes
---

Grace Davis: We could just pretend. We could pretend that we live in some sort of magical world where, I don't know, let's see, age and race are not a thing. And then do you know what the problem is? I, not the label, not Jack, not you, have to come up with s**t that people give a s**t about, and I don't know how to do that anymore!
---
Cecilia Kass: He's listening. He's in the room, James.
Detective Reckley: You're saying that the person who killed your sister is in the room right now, but we can't see him?
See more The Invisible Man Quotes
---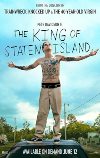 The King of Staten Island (2020)
Scott: So what is this?
Claire: It's paintbrushes and some paint. Well, I know you're into art, so I thought you could expand your horizons while I'm gone.
Scott: You got a gift receipt for this?
See more The King of Staten Island Quotes
---

Jibran: We're asking the questions. And the answers to our questions better be answers. But the answers to your questions are going to be my fists.
---

Andy: It's not what time steals, it's what it leaves behind. Things you can't forget.
---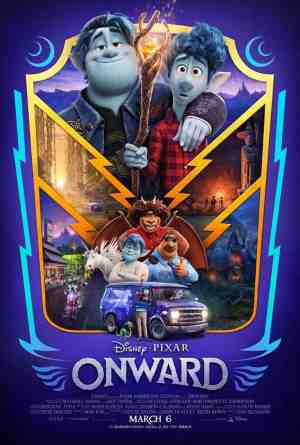 Ian Lightfoot: I think, with a little bit of magic in your life, you can do almost anything.
---
Roy: You got to find your Irvine.
Nyles: I don't have an Irvine.
Roy: We all have an Irvine.
---
The Personal History of David Copperfield (2020)
Peggotty: You need to love those that help you out, and help out the ones you love.
See more The Personal History of David Copperfield Quotes
---
Christina: Sometimes the heart can be so full of love, it's like a weight on your chest making it impossible to move. That's how I felt when I was with him.
See more The Photograph Quotes
---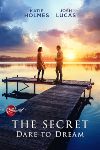 The Secret: Dare to Dream (2020)
Bobby: Nobody ever said that life was easy.
Miranda Wells: I don't want it to be easy. But I do want it to be worth it.
See more The Secret: Dare to Dream Quotes
---
Shaggy Rogers: People can grow. But it doesn't mean that we're growing apart. Because the one thing that will never change is that Scooby-Doo is my best friend.
---
Tom: Alright, pal. You need to start talking right now. Who are you? What are you?
Sonic: I'm a hedgehog. I feel like that's obvious.

See more Sonic the Hedgehog Quotes
---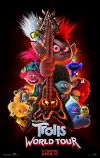 Poppy: You have to be able to listen to other voices, even when they don't agree with you. They make us stronger, more creative, more inspired.
See more Trolls World Tour Quotes
---

Billy: But everyone on these details were black, or Mexican. All of us doing sweat work.
Everett Sloan: You think they did that on purpose?
Billy: I know they did.
Everett Sloan: Why?
Billy: Because who's going to listen to us?
See more The Vast of Night Quotes
---
Jack: I hope that one day you can see in me the man that you once hoped I would be.
---

The Cat: The best stories are the hard ones.
See more The Willoughbys Quotes
---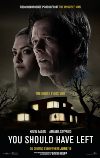 Stetler: That's the problem with mirrors. They always show you yourself.
See more You Should Have Left Quotes
---