New Movies Quotes and Lines
(Total New Quotes: 43)
Here are some of the quotes from recent top box office contenders and soon to be released movies listed in alphabetical order…
New Movie Quotes
---
Lieutenant Leslie: That is the German front line.
LCpl Blake: We know, sir.
---
Det. Marcus Burnett: Mike we got more time behind us than in front.
Det. Mike Lowrey: Please. I'm going to be running down criminal till I'm a hundred.
See more Bad Boys for Life Quotes
---
A Beautiful Day in the Neighborhood (2019)
Fred Rogers: I think the best thing we can do is to let people know that each one of them is precious.
See more A Beautiful Day in the Neighborhood Quotes
---
Harley Quinn: I'm the one they should be scared of. Boo! Not you! Not Mister J! Because I'm Harley freaking Quinn!
---
Ray Garrison: You turned me into a weapon, and now it's pointing at you.
---
Megyn Kelly: Ready to go to war?
Gretchen Carlson: Oh, yeah.
---
Perrault: [to Buck] I don't know where you came from, but I know where you are now. Welcome to the last place on the earth.
See more The Call of the Wild Quotes
---
Dr. John Dolittle: We've no choice but to embark on this perilous journey
---
Emma Woodhouse: I've no thoughts of matrimony at present.
---
Mr. Roarke: There is an elevator. In the elevator, you press the button to the floor with no name. Behind those doors is a life you always dreamt of.
See more Fantasy Island Quotes
---
Ken Miles: If this were a beauty pageant, we just lost. Looks fast, doesn't it?
Carroll Shelby: Looks aren't everything.
See more Ford v Ferrari Quotes
---
Pabbie: The past is not what it seems. A wrong demands to be righted. Arendelle is not safe. The truth must be found.

---
Mickey Pearson: There's only one rule in this jungle! When the lion is hungry, he eats.
---
Detective Muldoon: I went to the house. I think something followed me home.
---
Cecilia Kass: He said that wherever I went, he would find me. Walk right up to me, and I wouldn't be able to see him.
See more The Invisible Man Quotes
---
Jimmy Hoffa: I heard you paint houses.
Frank Sheeran: Yes, I do, sir.
---
Jojo Betzler: They called me a scared rabbit.
Adolf Hitler: Let them say whatever they want. People used to say a lot of nasty things about me. "Oh, this guy's a lunatic. Oh, look at that psycho, he's going to get us all killed."
[shrugs his shoulders]
---
Jumanji: The Next Level (2019)
Nigel: This next adventure is even more challenging. And remember, the future of Jumanji is in your hands.
Dr. Smolder Bravestone: I have one important question. Who is Jumanji?
See more Jumanji: The Next Level Quotes
---
Bryan Stevenson: Each of us is more than the worst thing that we've ever done.
---
Benoit Blanc: Physical evidence can tell a clear story with a forked tongue.

---
Claire Luna: You want to be a businesswoman, you're going to have to act like a boss.
---
Jo March: Writing doesn't confer importance, it reflects it.
Amy March: I don't think so. Writing them will make them more important.

---
Grace: Things are very uncomfortable between us, but we're stuck in a house together.
---

Jibran: We have to go to the police, because we have nothing to hide.
Leilani: Then why did you run from the scene of the crime?
---
LCDR Wade McClusky: Pearl Harbor is the greatest intelligence failure in American history.
---

Mulan: Loyal, brave, and true. It is my duty to protect my family.
---

Dr. Cecilia Reyes: This place takes your greatest fear and makes you live through it, until it kills you.
See more The New Mutants Quotes
---
Madeleine Swann: Why would I betray you?
James Bond: We all have our secrets. We just didn't get to yours yet.
See more No Time to Die Quotes
---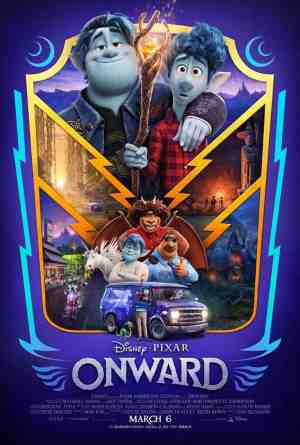 Barley Lightfoot: This spell brings him back. For one whole day, dad will be back!
Ian Lightfoot: Back? Like back to life?
---
Peter Rabbit 2: The Runaway (2020)
Peter Rabbit: Why are you even helping me?
Thomas: It's what a dad does.
See more Peter Rabbit 2: The Runaway Quotes
---
Mae: My mother wasn't very good at love. What if I'm just like her?
See more The Photograph Quotes
---
Queen: What do you want?
Slim: I want to ride or die.
---
Evelyn Abbott: There are people out there worth saving.
See more A Quiet Place Part II Quotes
---
Suleman Kaif: Why are you here?
Stephanie Patrick: To offer you closure.
See more The Rhythm Section Quotes
---
Watson Bryant: Richard, you're a national hero now.
Richard Jewell: Thank you, sir. But I was just doing my job.
See more Richard Jewell Quotes
---
Maud: It takes nothing special to mop up after the dying. But to save a soul, that's quite something.
---
Tom Wachowski: Okay, pal, I want answers.
Sonic: Basically, it looks like I'm going to have to take your planet.
See more Sonic the Hedgehog Quotes
---
Lance Sterling: You better un-bird me right now! That's it, I'm not playing with you!
See more Spies in Disguise Quotes
---
Star Wars: The Rise of Skywalker (2019)
Luke Skywalker: Rey, some things are stronger than blood.
See more Star Wars: The Rise of Skywalker Quotes
---
Kate: What happened to your last nanny?
Flora: Like I'd tell.
---
Howard Ratner: This is me. This is how I win.
---
Paul: We're just going to walk with insufficient oxygen across the bottom of the ocean?
Lee: We don't know what's out there.
---
Jack Cunningham: I spent a lot of time hurting myself. I made a lot of bad decisions. I have my regrets.
---
Total Quotes: 43