New Movies Quotes and Lines
(Total New Quotes: 34)
Here are some of the quotes from recent top box office contenders and soon to be released movies listed in alphabetical order…
New Movie Quotes Page   1   2
---
D.C.: What this place needs is an excitement enema. We're going to make this place fast and loose. Every ride, every attraction, no rules, no speed limits, just pure fun!
Action Point Employee: That sounds kind of dangerous.
---
Tami Oldham: We're thousands of miles from land. We're not in any flight paths. That's like a fifteen hundred square miles to each area.
Richard Sharp: A needle in a blue haystack.
---
[referring to the Wasp suit]
Scott Lang: Hold on, you gave her wings?!
Dr. Hank Pym: And blasters.
Scott Lang: So I take it you didn't have that tech available for me.
Dr. Hank Pym: No, I did.
See more Ant-Man and the Wasp Quotes
---
Avengers: Infinity War (2018)   REVIEWS  
Gamora: The entire time I knew him, he only ever had one goal. To wipe out half the universe. If he gets all the Infinity Stones, he can do it with a snap of his fingers.
[snaps her fingers]
Gamora: Just like that.
Tony Stark: Tell me his name again.
Gamora: Thanos.
See more Avengers: Infinity War Quotes
---
Vivian: Hi, beautiful friends. I would like to introduce you to Christian Grey.
[hands out Fifty Shades of Grey books]
Sharon: Oh, no. We started to stimulate our minds.
Vivian: From what I hear, this book is quite stimulating.
---
Shaun Russell: I'm just a mom. You have no clue what I'm capable of.
---
Samuel Alabaster: You gave me mixes signals.
Penelope: I gave you no signals!
---
Tadek: I think the book is your confession.
Kozlow: You think.
---
Cable: You're no fucking hero. You're just a clown, dressed up as a sex toy.
Deadpool: It's so dark. Are you sure you're not from the DC Universe?
---
Don't Worry, He Won't Get Far on Foot (2018)
John Callahan: The last day that I walked I woke up without a hangover. I knew I had an hour or so of grace before the withdrawal symptoms set in. And that was it. Dexter had mistaken a lightpole for an exit and slammed into it at ninety miles an hour.
See more Don't Worry, He Won't Get Far on Foot Quotes
---
Susan Plummer: Robert, I'm your only friend. It's great you're helping out all these random people and everything, but stay off the radar. If something happens to one of us, so I'm obligated to look into it.
Robert McCall: I thought you were retired.
Susan Plummer: Oh, I am. Just like you're dead.
See more The Equalizer 2 Quotes
---
Dr. May Updale: You're sending soldiers into the island disguised as citizens.
Arlo Sabian: This country needs for this to work.
See more The First Purge Quotes
---
Esther: You think what we did together was a sin?
Toller: I've seen enough sin to know the real difference.
See more First Reformed Quotes
---
Charlie Graham: You okay, mom? Is there something on your mind?
Annie Graham: Is there something on your mind?
Charlie Graham: It just seems like there might be something you want to say.
---
The Nurse: We've been here for twenty-two years. This hospital was built on two things: trust and rules.
---
Renee Barrett: I have a crazy idea, let's be honest for a minute. No matter how many times we hear, "It's what's on the inside that matters," women know deep down it's what's on the outside that the whole world judges.
---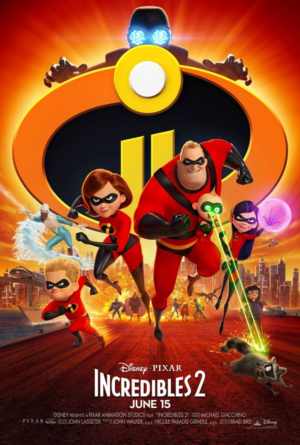 Helen Parr: I know it's crazy, right? To help my family, I got to leave it, to fix the law, I got it break it.
Bob Parr: You've got to, so our kids can have that choice.
---
Total Quotes: 34
Join In Our Movie Quizzes and Polls: