New Movies Quotes and Lines
(Total New Quotes: 34)
Here are some of the quotes from recent top box office contenders and soon to be released movies listed in alphabetical order…
New Movie Quotes Page 1 2
---
Tami Oldham: We're thousands of miles from land. We're not in any flight paths. That's like a fifteen hundred square miles to each area.
Richard Sharp: A needle in a blue haystack.
---
Ant-Man and the Wasp (2018) REVIEWS
[referring to the Wasp suit]
Scott Lang: Hold on, you gave her wings?!
Dr. Hank Pym: And blasters.
Scott Lang: So I take it you didn't have that tech available for me.
Dr. Hank Pym: No, I did.
See more Ant-Man and the Wasp Quotes
---
Miles's Dad: What you should do is turn it in. It's not finders keepers. It's a robot!
Miles: An intelligent robot. He feels things.
---
Ron Stallworth: The KKK is planning an attack.
Chief Bridges: How do you propose to make this investigation?
Ron Stallworth: We'll establish contact over the phone. We'll need a white officer to play me when they meet face to face, so that it becomes combined.
Chief Bridges: Can you do that?
Ron Stallworth: With the right white man we can do anything.
See more BlacKkKlansman Quotes
---
Val: You need to get rid of Miles.
Collin: Miles is my best friend.
Val: He's going to put you back in jail, or he's going to get you killed.
---
Christopher Robin: I've cracked.
Winnie the Pooh: Oh, I don't see any cracks. A few wrinkles maybe.
[he touches Christopher's face]
See more Christopher Robin Quotes
---
Rachel Chu: You know, you should have told me that you were like the Prince William of Asia.
Nick Young: That's ridiculous. Much more of a Harry.
See more Crazy Rich Asians Quotes
---
Ruby: [voice over] Soon there wouldn't be any kids anywhere. The government wasn't afraid of what happened to the ones that didn't make it. They were afraid of us, because the ones that survived changed.
See more The Darkest Minds Quotes
---
Cable: You're no fucking hero. You're just a clown, dressed up as a sex toy.
Deadpool: It's so dark. Are you sure you're not from the DC Universe?
---
Frank: Destination wedding is presumptuous. They're in a fool's paradise.
Lindsay: Don't you believe there's someone for everyone?
Frank: Close. I believe that there's nobody for anyone.
See more Destination Wedding Quotes
---
Ashley: There's something wrong with this house
Katherine 'Kit' Gordy: I don't think it's the house.
See more Down a Dark Hall Quotes
---
The Equalizer 2 (2018) REVIEWS
Susan Plummer: Robert, I'm your only friend. It's great you're helping out all these random people and everything, but stay off the radar. If something happens to one of us, so I'm obligated to look into it.
Robert McCall: I thought you were retired.
Susan Plummer: Oh, I am. Just like you're dead.
See more The Equalizer 2 Quotes
---
Dr. May Updale: You're sending soldiers into the island disguised as citizens.
Arlo Sabian: This country needs for this to work.
See more The First Purge Quotes
---
Lt. Banning: You two were the most decorated officers in this department. So what do you see?
Connie Edwards: It looks like a robbery gone wrong to me.
Phil Philips: This wasn't a robbery, this was a hit. Someone out there is killing puppets.
See more The Happytime Murders Quotes
---
Charlie Graham: You okay, mom? Is there something on your mind?
Annie Graham: Is there something on your mind?
Charlie Graham: It just seems like there might be something you want to say.
---
The Nurse: We've been here for twenty-two years. This hospital was built on two things: trust and rules.
---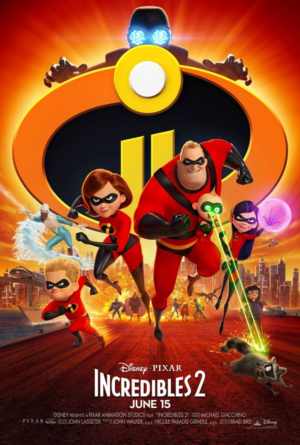 Helen Parr: I know it's crazy, right? To help my family, I got to leave it, to fix the law, I got it break it.
Bob Parr: You've got to, so our kids can have that choice.
---
Total Quotes: 34