Here are new quotes from recently released and soon to be released movies listed in alphabetical order…
New Movie Quotes
---

Herschel Greenbaum: Our family will prosper. And in one hundred years, the Greenbaums will be powerful. Successful. The strongest in the land. And then one day, everything changed..
See more An American Pickle Quotes
---
Charlotte Murchison: What is it?
Mary Anning: Something. Nothing.
---

Veronica: Our time is now.
---
Ava: You did something bad. Right? They wouldn't have sent me if you hadn't.
---

Bill & Ted Face the Music (2020)
Ted: Dude, I got a very bad feeling about this.
Bill: It'll be fine, Ted. They totally love us in the future, dude.
See more Bill & Ted Face the Music Quotes
---
Natasha Romanoff: We have unfinished business.
Yelena Belova: Who's we?
---

The Broken Hearts Gallery (2020)
Nick: Love makes you do crazy, stupid, irrational things.
See more The Broken Hearts Gallery Quotes
---
Anthony McCoy: I'm an artist
William Burke: You look up the Candyman. He's the monster, it's part of this neighborhood.
---
Katie Mitchell: The Mitchells have always been weird. That's what makes us great.
---

Mario Martinez: Just remember, your mind can be your weapon.
See more Critical Thinking Quotes
---
Hercule Poirot: How many great stories are tragedies?
See more Death on the Nile Quotes
---

Arvin Russell: Excuse me, Preacher. You got time for a sinner?
See more The Devil All the Time Quotes
---
Paul Atreides: There's something awakening in my mind, and I can't control it.
---

Enola Holmes: If I have to stay hidden from my brothers, I must become something unexpected.

---
Anthony: There is something funny going on.
---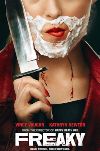 Blissfield Butcher: I want my body back.
Millie: Come and get it.
---
Guy: Don't have a good day, have a great day.
---

John Garrity: I swear, I'm going to get my family into that bunker.
---

Tom: I've robbed twelve banks in seven states. I have a little over nine million dollars in cash. And no one knows who I am.
---
I'm Thinking of Ending Things (2020)
Young Woman: There's just something ineffable. Profoundly, unutterably, unfixably wrong here.
See more I'm Thinking of Ending Things Quotes
---
Robert: Most people want to be kajillionares. That's the dream. That's how they get you hooked.
---
Duke of Oxford: Our enemies think we are gentlemen, but reputation is what people think of you. Character is what you are.
See more The King's Man Quotes
---

Anderson: Don't fight. Just run and hide.
Joel Dawson: Oh. Okay.
See more Love and Monsters Quotes
---

Mulan: You told me my journey was impossible. Yet here I stand. Proof that there is a place for people like us.
---

Dr. Cecilia Reyes: This place takes your greatest fear and makes you live through it, until it kills you.
See more The New Mutants Quotes
---
Madeleine Swann: Why would I betray you?
James Bond: We all have our secrets. We just didn't get to yours yet.
See more No Time to Die Quotes
---

Nile: So are you good guys or bad guys?
Joe: Depends on the century.
---
Peter Rabbit 2: The Runaway (2020)
Peter Rabbit: Why are you even helping me?
Thomas: It's what a dad does.
See more Peter Rabbit 2: The Runaway Quotes
---

Robin: I thought we were like Batman and Robin.
Art: We're no Batman and Robin. That's a movie. This is real life.
---

Mrs. de Winter: You can talk to me about her. I have no secrets from you.
Maxim de Winter: All marriages have their secrets.
---
Jerry Wexler: Aretha, you do talk, don't you? Not just sing?
Aretha Franklin: I'd like you to call me Miss Franklin.
---
Joe Gardner: We only have a short time on this planet. You want to become the person that you were born to be.
---

David: Every gang in LA has to pay their taxes. We get thirty percent of everything you make
See more The Tax Collector Quotes
---
Victor: Welcome to the afterlife.
---

The Trial of the Chicago 7 (2020)
Abbie Hoffman: It's revolution. We may have to hurt somebody's feelings.
See more The Trial of the Chicago 7 Quotes
---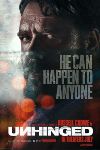 The Man: I don't think you really know what a bad day is. But you're going to find out.
---
Ed: "Declaration of War. You give me back what is mine or face the consequences."
See more The War with Grandpa Quotes
---

Diana Prince: My life hasn't been what you probably think it has. We all have our struggles.
See more Wonder Woman 1984 Quotes
---