New Movies Quotes and Lines
(Total New Quotes: 38)
Here are some of the quotes from recent top box office contenders and soon to be released movies listed in alphabetical order…
New Movie Quotes
---
Alita: I'm not your daughter. I don't know what I am.
Dr. Dyson Ido: I do. You're the most advanced weapon ever. But that's just a shell. It's not bad or good. That part's up to you.
See more Alita: Battle Angel Quotes
---
Mera: I've been looking for you. Your half-brother, King Orm, is about to declare war upon the surface world. The only way to stop his war is for you to take your rightful place as king.
Arthur Curry: Trust me, I am no king.
---
Malorie: What's going on?
Charlie: People describe seeing an entity that takes on the form of your worst fears.
---
Charlie Watson: You got people out there who need you. This is why you're here, Bee.
---
Nick Fury: So Skrulls are the bad guys, and you're a Kree, a race of noble warriors.
Carol Danvers: Heroes. Noble warrior heroes.
See more Captain Marvel Quotes
---
Nels: I'm going to kill these guys.
Nel's Wife: Really?
---
Rocky Balboa: Don't do this.
Adonis Creed: I ain't got a choice.
Rocky Balboa: That's the same thing your father said, and he died right here, in my hands.
---
Erin Bell: I've spent my whole life scrapping, jealous, hungry, scared.

---
Bella: [voice over] Whenever life gets hard, it's our loved ones that help us get through it, and I was never going to stop searching for mine.
See more A Dog's Way Home Quotes
---
Lady Sarah: You are enjoying all of this, aren't you?
Queen Anne: Well, it is fun to be queen sometimes.
---
Fighting with My Family (2019)
Dwayne Johnson: Paige, I myself have come from a wrestling family too. I know exactly what it means to you. But don't worry about being the next me, be the first you.
See more Fighting with My Family Quotes
---
Elijah Price: Belief in oneself is contagious. We are part of something larger. We are fighting for the broken.
---
Tony Lip: You know, the world's full of lonely people afraid to make the first move.
---
Tree Gelbman: Oh, my God. Everything is different. This time it's coming after all of us
See more Happy Death Day 2U Quotes
---
Holmes: Come, Watson, we have a killer to catch.
Flotsam: Yeah, no shit, Sherlock!
See more Holmes & Watson Quotes
---
How to Train Your Dragon: The Hidden World (2019)
Hiccup: This is a new kind of enemy. We need to find the hidden world.
See more How to Train Your Dragon: The Hidden World Quotes
---
If Beale Street Could Talk (2018)
Alonzo 'Fonny' Hunt: You ready for this?
Tish Rivers: I've never been more ready for anything in my whole life. You know I love you, no matter what happens.
See more If Beale Street Could Talk Quotes
---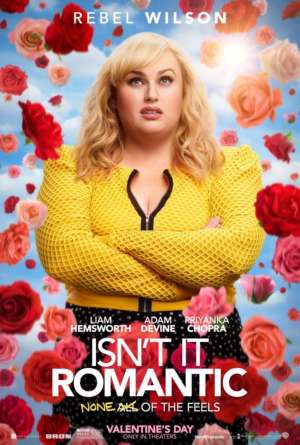 Whitney: Natalie's saying that romantic comedies are bad.
Natalie: All those movies are lies that's terrible pop songs.
See more Isn't It Romantic Quotes
---
The Kid Who Would Be King (2019)
Merlin: There are four days until the solar eclipse when Morgana will enter the world of the living.
Alex: Am I supposed to stop her? That's ridiculous, I'm twelve.
See more The Kid Who Would Be King Quotes
---
The Lego Movie 2: The Second Part (2019)
Lucy Wyldstyle: Emmet, you've got to stop pretending everything is awesome. It isn't.
Emmet Brickowoski: Yeah, I get it. And that's why I've cultivated a totally hard-edged side that's super tough and, look, look, a shooting star!
See more The Lego Movie 2: The Second Part Quotes
---
Mary Poppins Returns (2018)    REVIEWS
Annabel Banks: Everything is possible.
Mary Poppins: Even the impossible.
See more Mary Poppins Returns Quotes
---
Queen Elizabeth I: Your beauty, your bravery, now I see there's no cause for envy. Your gifts will be your downfall.
Mary Stuart: If you murder me, remember you murder your sister, and you murder your queen.
See more Mary Queen of Scots Quotes
---
Tom Natsworthy: This weapon can wipe out the largest city in the blink of an eye.
Hester Shaw: Not if we shut it down
See more Mortal Engines Quotes
---
Earl Stone: I was a terrible father, a terrible husband. I blew my chance. I didn't deserve forgiveness. This is the last one. So help me God, this is the last one. For what it's worth, I'm sorry for everything.
---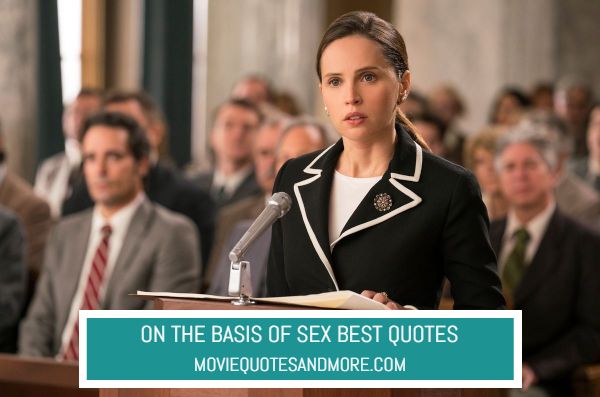 Ruth Bader Ginsburg: The law says women stay home, men go to work, but all people must be treated equally.
See more On the Basis of Sex Quotes
---
Ford: What's behind that wall? What do you do with those people?
Dr. Wafner: They have been given a purpose.
---
Miles: Mommy, what's wrong with me?
---
Ralph Breaks the Internet (2018)
Vanellope: We are going to the internet!
Ralph: Super excited! Just one minor thing. What is the internet?
[as they enter inside the internet]
Ralph: Holy cow! Look at all this stuff.
See more Ralph Breaks the Internet Quotes
---
Mona Foster: How could you do this?
Will Foster: Because I love you.
---
Maya: Do you ever look at your life and wonder how you got there? If you make different choices, would you be happier?
---
Baker Dill: Around here they like to say, "Everybody knows everything." But what if the truth was, nobody knows anything.
---
Spider-Man: Into the Spider-Verse (2018)    REVIEWS
Miles Morales: How am I supposed to save the whole world?
Peter Parker: You can't think about saving the world. You have to think about saving one person.
See more Spider-Man: Into the Spider-Verse Quotes
---
Oliver Hardy: I'll miss this when we're gone.
Stan Laurel: So will you.
---
[as they are paragliding]
Phillip: Just relax!
Dell: I am relaxed! This is me being relaxed!
---
George W. Bush: So are we going to do this thing or what? I mean is this happening?
Dick Cheney: I believe we can make this work.
George W. Bush: [chuckles] Hot damn!
---
Celeste: So tell me, how many of you have cried yourself to sleep at night? You've all been trying to take me down for years. But I won't stay down.
---
Mark Hogancamp: The life I once had was taken away from me, but I'm still here. I have hope, and I have my town, and I have my friends, and I'll be okay.
See more Welcome to Marwen Quotes
---
Psychic Lady: I can help you connect with men. Why don't we have some tea?
Ali Davis: This smell like dirt.
Psychic Lady: No, that's just jasmine tea, if you don't count the weed, and the peyote, and the crack.
---
Total Quotes: 38